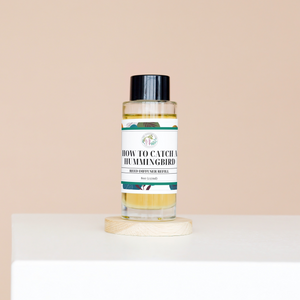 You won't need a hummingbird net to capture this sweet yet earthy scent. Crafted with phthalate free fragrance oils, this eco-friendly scent is the perfect choice for your home or office. Not to mention the unique aromas will leave you humming with joy!
Primary Scent Category: Fresh
Scent Type: Green/Aromatic
Notes: Pineapple + Green Leaves + Sage
These refills are the perfect way to replenish an existing reed diffuser or create a unique diffuser accessory of your own. This 8oz jar holds 1.25 refills.